Real estate investing made easier
Search for houses or buildings by rental return and performance metrics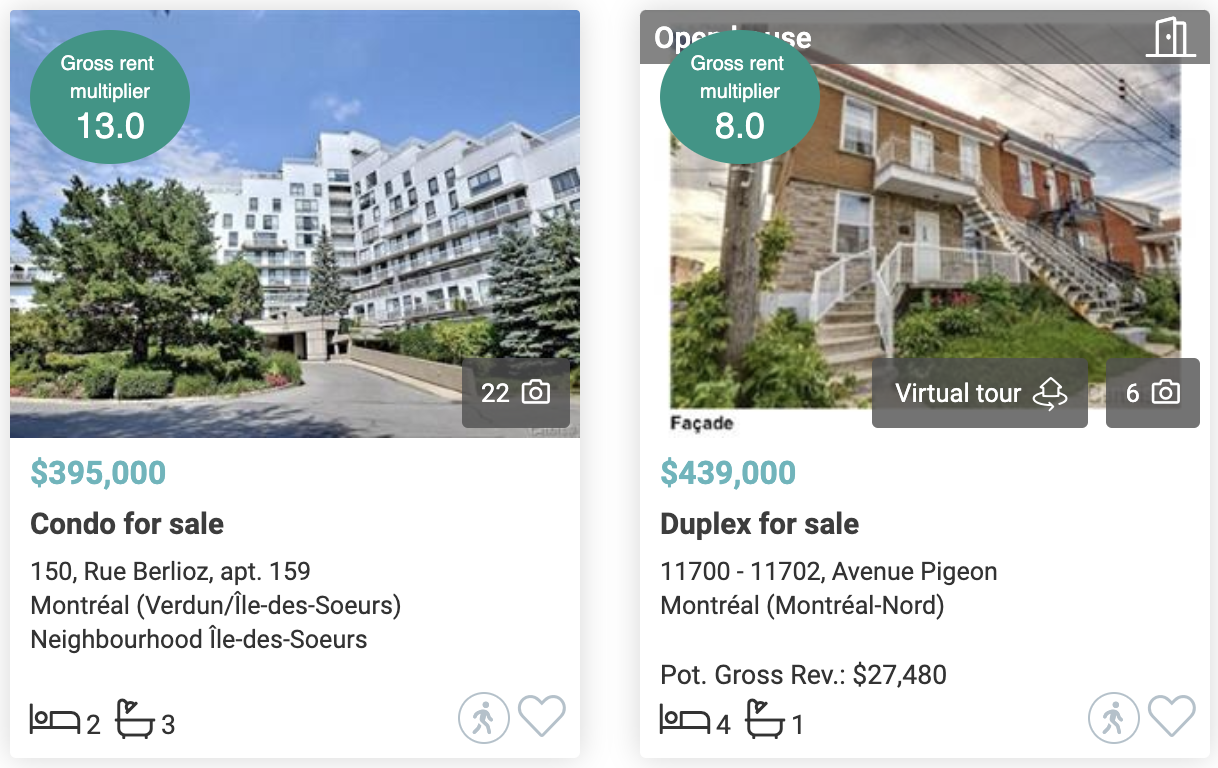 Display the rental return of houses and buildings during your search
Never spend your time filling out a real estate investing spreadsheet. Grossyield automatically calculates the rental return of properties for sale on major real estate sites (centris, duproprio, remax, and many others).
Compare properties for sale using key performance metrics and lifestyle such as gross or net income multiplier, capitalization rate, gross return, walkscore.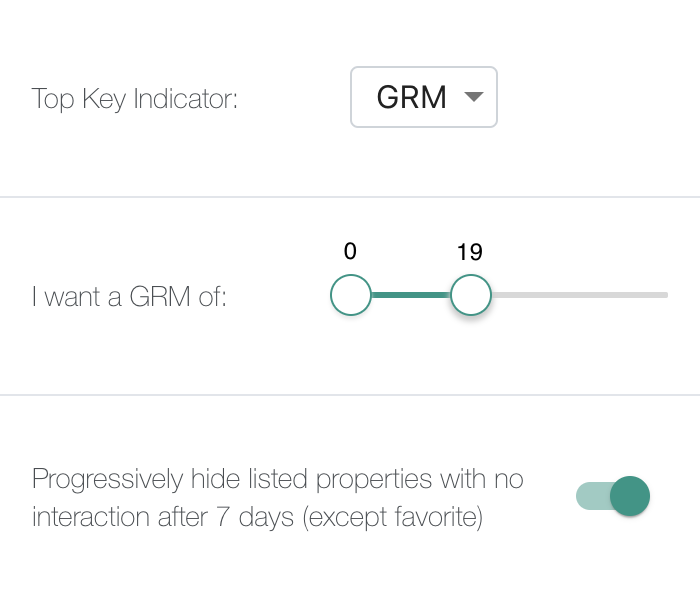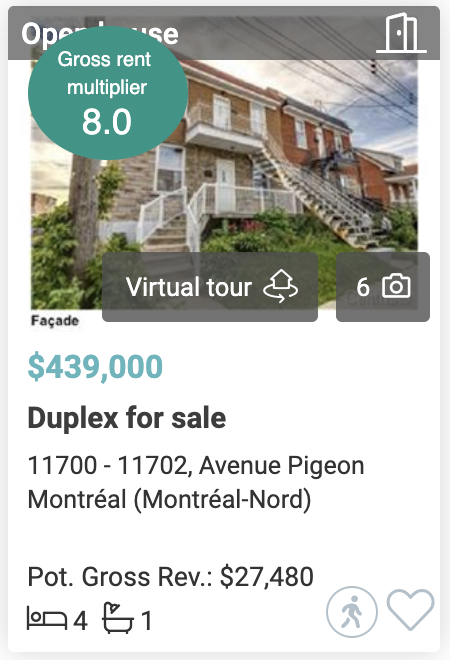 Find incredible real estate deal faster by filtering on performance metrics
Grossyield allows you to only see houses or buildings with the best potential rental return. To find the good deals, filter the search results by the real estate perfomance metrics GRM, NRM, Cap Rate, Gross rental yield.
You can also find well-located properties by filtering on walkscore. The higher the walkscore, the closer the property is to services and facilities.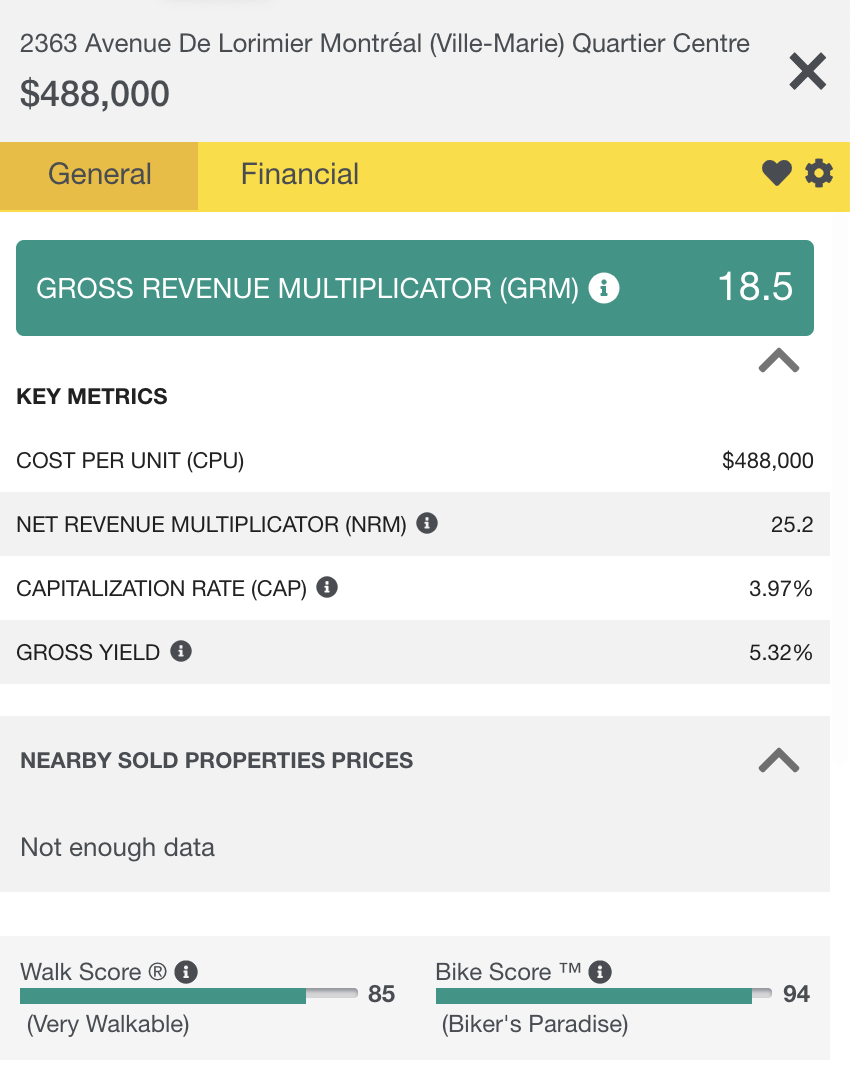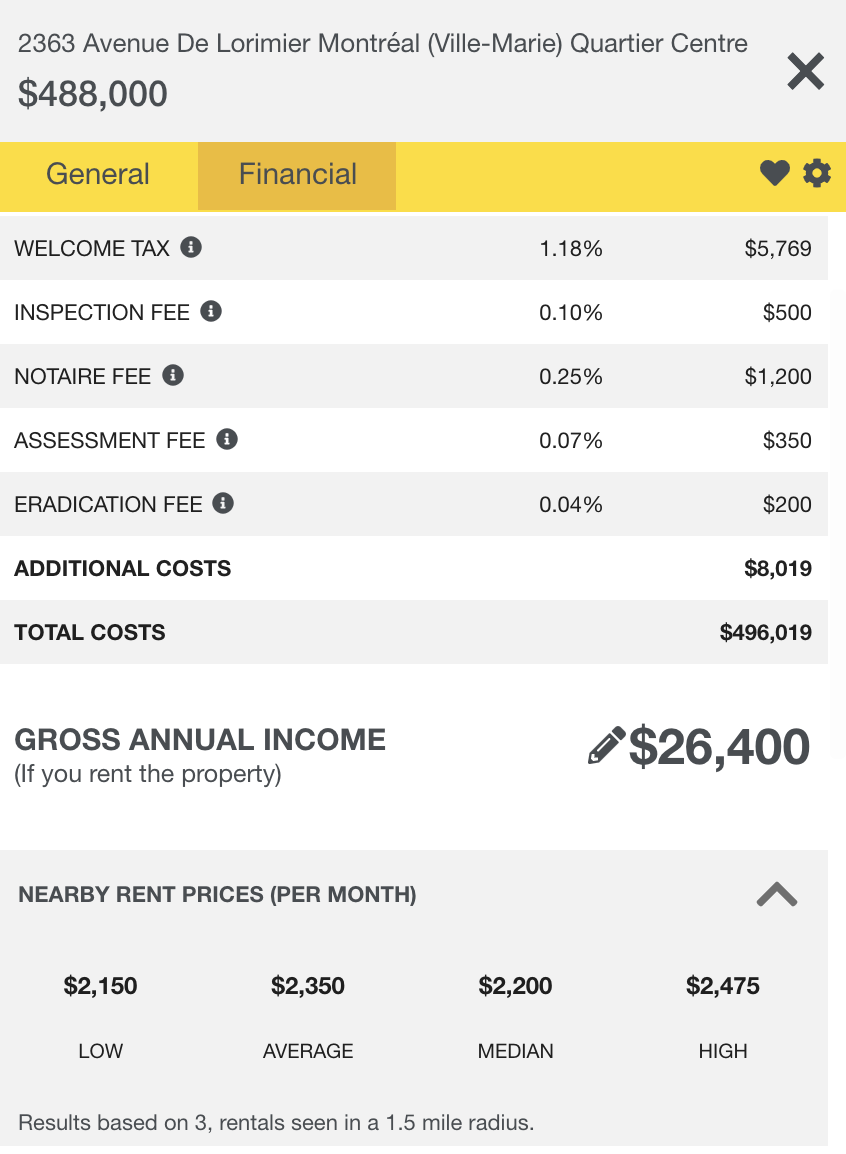 Evaluate the rental property ROI of any house or income building in one click
With our powerful rental property calculator, get the total cost of your real estate investment in one click, average selling price of nearby comparable properties, nearby rents, welcome tax, and other real estate performance metrics.
Also evaluate the proximity of the property to services and facilities (transport, shops, schools, etc.).
Calculate your real estate performance metric
Mortgage, Fees, Taxes, Cap rate, and more
Who is Grossyield for?
First time buyer
Ready to invest in real estate and make your first home or condo purchase? Use Grossyield to:
Know the selling price of properties comparable to your property.
Plan the purchase costs (notary fees, inspection, welcome tax, etc).
Estimate recurring costs such as municipal and school taxes and more.
Real estate investors
Would you like to buy income buildings or rental investment houses? Use Grossyield to:
Know the return on investment (ROI) of your down payment.
Determine your cashflow after deduction of operating expenses.
Check the occupancy rate, the rent price of the neighborhood.
Real estate broker
Are you looking for well-located and profitable apartments or apartment buildings for your clients? Use Grossyield to:
Find deals for your real estate investors.
Show the + of a property in terms of lifestyle and proximity to services.
Optimize return by changing gross revenues, purchase costs and expenses.